Select your Desire Luxury Bathroom Designs 
When you start to look at how to design a bathroom, planning is the key. A bathroom is a practical space that is used frequently. Family bathrooms have multiple users, of course, sometimes at the same time, while en-suite bathrooms or wet rooms will see daily use for a solo or couple occupant.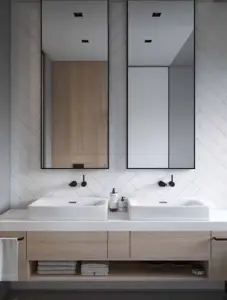 As well as coping with the traffic of all the users, a bathroom has to stay hygienic plus deal with the humidity and splashes without becoming slippery underfoot or looking worn. Stamp Technical Services LLC provides the best bathroom designs.
Based in Dubai, we have gained huge popularity all around for our top-class services. We turn your bathroom makeover into something beautiful and also functional at the same time. You will have a great design with our help and in lesser time.
We are confident in designing your bathroom layout and approach you with the best ideas.
We also have a variety of options for our customers and clients. You can choose the design that you want in your bathroom. If you are confused about how to choose, we will help you with that as well. We provide the customers with the following things to makes things easier.
A Floorplan
It is necessary to know exactly how much space you have to work with when designing a bathroom. We as a designer make scale drawings and create designs that will give you the idea of how your barroom would look once the renovation is done. This plan will help you understand where essentials like shower, bath, basin and toilet will be positioned. Every small bathroom design can be turned into a practical and restful space with some thorough planning and we do it on your behalf. You can check us for in-depth features on the bathroom and shower designs if you are after more specific advice.
We Follow The Budget
We suggest you the designs for your bathroom makeover that fits your budget. We never exit the budget and ensure that you get everything perfectly placed.
Choose us and get our services as we have the best luxury bathroom design in Dubai